Create a complete school scheduling system with the aSc Timetables software. This program offers you the chance to easily and quickly create schedules with classes and teachers, including weekly hour limits to assign to each teacher. There is coverage for all kinds of special distributions, like adding various teachers to the same class.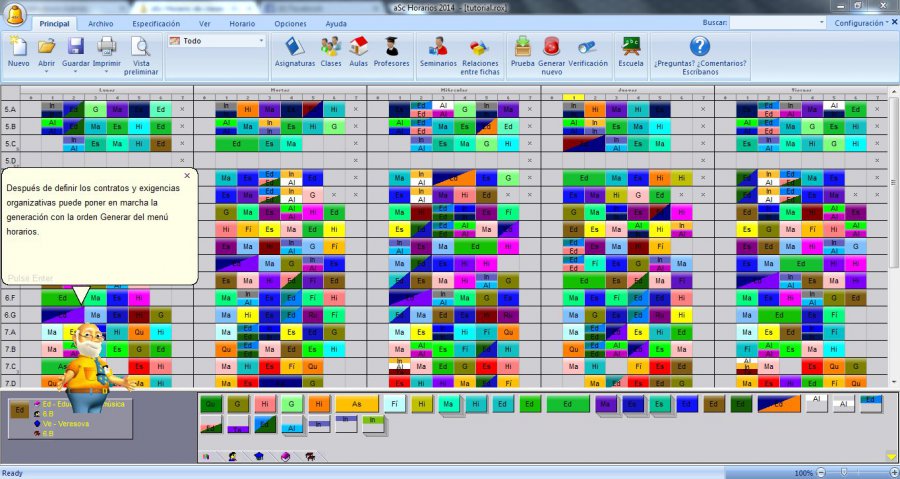 The program can run individual configuration of classes and teachers, alerting you if it can assign a math class at a certain hour, or if a certain teacher is available on Tuesday mornings, for example.
After you've entered your information, TimeTables generates a complete schedule in just a few minutes. It will proportion classes through the whole week, controlling full and divided lessons and putting classes in the classrooms where they belong.
TimeTables can also verify the schedule's instructions and will help you to avoid standard errors by allowing you to make manual changes, but alerting you if you make a mistake.
The program, which thinks of everything, also adds 'aSc Substitutions' so you can be prepared to resolve those everyday problems related with managing substitutions, generating monthly and annual absence reports, and managing substitutes according to the type of substitution.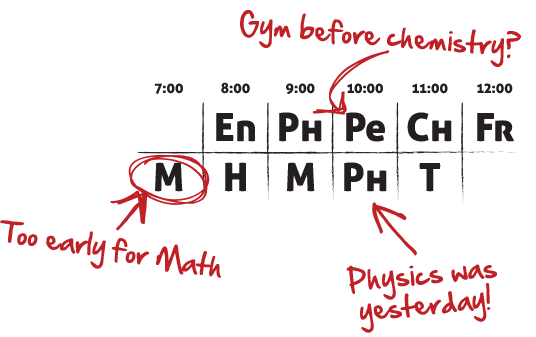 Perfect Scheduling
Simply enter your requirements, sit back and let our timetabling software evaluate over 5,000,000 possibilities to come up with a beautifully-balanced schedule that will not only meet your criteria but win the approval of your students and colleagues as well.
Quick 'n' Easy
Although some teachers think ascTimetables have taken all the fun out of planning school schedules, most teachers agree that ascTimetables quick 'n' easy scheduling software is the answer to their timetabling prayers.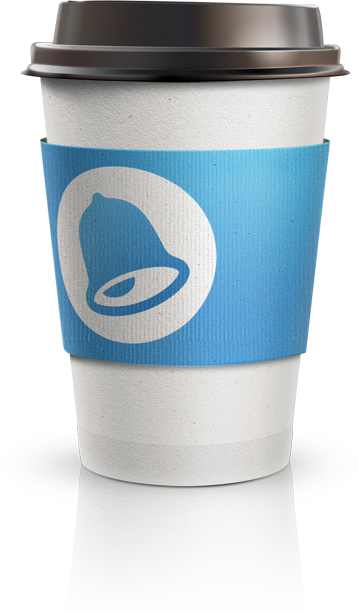 … just one more thing
Someone made a mistake? Got to do it all again? No worries. No need to count to ten – and hardly time to grab a coffee. The software automatically reschedules and accommodates for all changes in an instant.
Printing
Once you're satisfied with ascTimetables new schedule, print it out for each class, for each classroom, for each teacher, or even hand out personalized copies to individual students. You can customize fonts, layout, and logos – export to pdf, Excel or share online.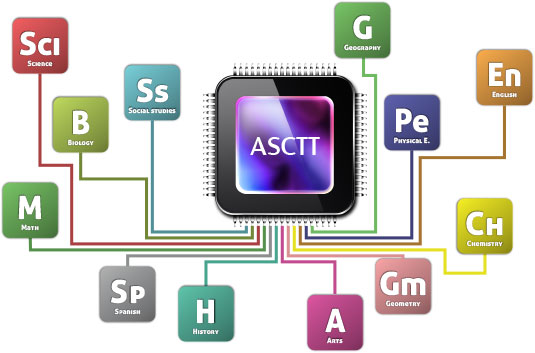 Advanced
Dividing a class, odd and even weeks, Saturday school, optional courses… our scheduling software can handle them all. Tried, tested and in constant development around the world for nearly 20 years – no scheduling task is too complex for ascTimetables.
Schools using aSC Timetables
Admiralty Secondary School, Singapore
Adventist College, Mauritius
Ahmad Ibrahim Primary School, Singapore
Ahmad Ibrahim Secondary School, Singapore
Amnuay Silpa School, Bangkok, Thailand
Anderson Secondary School, Singapore
Ang Mo Kio Secondary School, Singapore
Anglo Chinese Junior College, Singapore
Anglo Chinese School (Junior), Singapore
Anglo Singapore International School, Thailand
Anglo-Chinese School (Independent), Singapore
Anglo-Chinese School (International), Singapore
ASCOT International School, Thailand
Assumption Pathway School, Singapore
Balestier Hill Secondary School, Singapore
Bartley Secondary School, Singapore
Beacon Primary School, Singapore
Beatty Secondary School, Singapore
Bedok Green Secondary School, Singapore
Bedok North Secondary School, Singapore
Bedok South Secondary School, Singapore
Bedok Town Secondary School, Singapore
Bedok View Secondary School, Singapore
Bendemeer Secondary School, Singapore
Bishan Park Secondary School, Singapore
Boon Lay Secondary School, Singapore
Bowen Secondary School, Singapore
Bukit Batok Secondary School, Singapore
Bukit Timah Primary School, Singapore
Bukit View Secondary School, Singapore
Canberra Secondary School, Singapore
Cantonment Primary School, Singapore
Catholic High School, Singapore
Catholic Junior College, Singapore
Cedar Girls' Secondary School, Singapore
Chan Sui Ki (La Salle) Primary School, Hong Kong
CHANGKAT CHANGI SECONDARY SCHOOL, Singapore
Chestnut Drive Secondary School, Singapore
CHIJ Katong Convent, Singapore
CHIJ our lady of good counsel, Singapore
CHIJ Secondary (Toa Payoh), Singapore
CHIJ ST. JOSEPH'S CONVENT, Singapore
CHIJ ST. THERESA'S CONVENT, Singapore
Chinese International School, Singapore
Chinese YMCA Secondary School, Hong Kong
Chiu Lut Sau Memorial Secondary School, Hong Kong
Chiu Lut Sau Memorial Secondary School, Hong Kong
Chong Boon Secondary School, Singapore
CHONGZHENG PRIMARY SCHOOL, Singapore
CHRIST CHURCH SECONDARY SCHOOL, Singapore
Chua Chu Kang Secondary School, Singapore
CHUNG CHENG HIGH SCHOOL (MAIN), SINGAPORE
Clementi Primary School, Singapore
Clementi Secondary School, Hong Kong
CLEMENTI TOWN SECONDARY SCHOOL, SINGAPORE
Colegio de Santa Rosa de Lima (Chinese Section) Macau
COMMONWEALTH SECONDARY SCHOOL, Singapore
Community College at Lingnan University, Hong Kong
Compassvale Secondary School, Singapore
Coral Secondary School , Singapore
CORPORATION PRIMARY SCHOOL, Singapore
Crest Secondary School, Singapore
Cumberland Presbyterian Church Yao Dao Secondary School,Hong Kong
Damai Secondary School, Singapore
DEYI SECONDARY SCHOOL, Singapore
Discovery Bay International School, Hong Kong
Discovery College, Hong Kong
Dover Court Preparatory School, Singapore
Dunearn Secondary School 21 BUKIT BATOK WEST AVENUE 2 SINGAPORE
Dunman High School, Singapore
EAST SPRING SECONDARY SCHOOL, Singapore
East View Primary School, Singapore
East View Secondary School, Singapore
EDGEFIELD PRIMARY SCHOOL, Singapore
Edgefield Secondary School, Singapore
ELIAS PARK PRIMARY SCHOOL, Singapore
Elsa High School, Hong Kong
Escola de Sao Jose de Ka Ho, Macau
Escola S. Joao de Brito, Macau
Evangel College, Hong Kong
EVERGREEN SECONDARY SCHOOL, Singapore
Excelsior International School, 201, Ulu Pandan Road, Singapore
Fanling Kau Yan College, Hong Kong
FENGSHAN PRIMARY SCHOOL, Singapore
First Toa Payoh Secondary School, Singapore
Frontier Primary School, Singapore
Fuchun Secondary School, Singapore
FUHUA SECONDARY SCHOOL, Singapore
GAN ENG SENG SCHOOL, Singapore
GEYLANG METHODIST PRIMARY SCHOOL, Singapore
Geylang Methodist School (Secondary), Singapore
Global English School, Thailand
Grace Orchard School, Singapore
Greendale Secondary School, Singapore
GREENRIDGE SECONDARY SCHOOL, Singapore
Greenview Secondary School, Singapore
GREENWOOD PRIMARY SCHOOL, Singapore
Guangyang Secondary School, Singapore
HAI SING CATHOLIC SCHOOL, SINGAPORE
HILLGROVE SECONDARY SCHOOL, Singapore
HKCCCU Logos Academy, Hong Kong
HKTA Tang Hin Memorial Secondary School, Hong Kong
HKUGA College, Hong Kong
Hong Kah Secondary School, Singapore
Hong Wen School, Singapore
HOUGANG PRIMARY SCHOOL, Singapore
Hougang Secondary School, Singapore
HUAMIN PRIMARY SCHOOL, Singapore
Hwa Chong Institution, Singapore
Hwa Chong International School, Singapore
Innova Junior College, Singapore
Innova Primary School, Singapore
Institute For Tourism Studies, Macao
Instituto Salesiano, Macau
International Christian Quality Music Primary and Secondary School, Hong Kong
International College Hong Kong
Islamic Primary School, Hong Kong
ISS International School Singapore
Jiemin Primary School, Singapore
Jockey Club Ti-I College, Hong Kong
Jurong Junior College, Singapore
Jurong Primary School, Singapore
Jurong Secondary School, Singapore
JURONG WEST SECONDARY SCHOOL, SINGAPORE
Jurongville Secondary School, Singapore
Juying Secondary School, Singapore
Kent Ridge Secondary School, Singapore
Kheng Cheng School, Singapore
Kowloon Rhenish School, Hong Kong
KRANJI SECONDARY SCHOOL, SINGAPORE
KUO CHUAN PRESBYTERIAN SECONDARY SCHOOL, SINGAPORE
Kwun Tong Maryknoll College, Hong Kong
Lingnan Hang Yee Memorial Secondary School, Hong Kong
Loreto College Rose Hill, Mauritius
Loyang Secondary School, Singapore
MacPherson Secondary School, Singapore
Madrasah Al-Irsyad Al-Islamiah, Singapore
Madrasah Aljunied Al Islamiah, Singapore

MAHA BODHI SCHOOL, SINGAPORE
Manjusri Secondary School, Singapore
Maris Stella High School, Singapore
MARSILING PRIMARY SCHOOL, Singapore
Marsiling Secondary School Singapore
MAYFLOWER SECONDARY SCHOOL, SINGAPORE
Meridian Junior College, Singapore
METHODIST GIRLS' SCHOOL (Secondary), Singapore
MILLENNIA INSTITUTE, Singapore
Montfort Junior School, Singapore
Montfort Secondary School, Singapore
Nan Chiau High School. Singapore
Nan Hua Primary School, Singapore
Nanyang Girls' High School, Singapore
Nanyang Primary School, Singapore
New Eton College, Mauritius
New Town Primary School, Singapore
NGEE ANN PRIMARY SCHOOL, Singapore
Ngee Ann Secondary School, Singapore
NIE – Physical Education & Sports Science, Singapore
Nitiwit School, Thailand
NORTH VIEW SECONDARY SCHOOL, Singapore
NORTH VISTA SECONDARY SCHOOL, Singapore
NORTHBROOKS SECONDARY SCHOOL, SINGAPORE
Northfields International High School, Mauritius
NORTHLAND SECONDARY SCHOOL, SINGAPORE
NorthLight School, Singapore
NPS International School, Singapore
NUS High School of Math & Science, Singapore
ORCHID PARK SECONDARY SCHOOL, SINGAPORE
OUTRAM SECONDARY SCHOOL, SINGAPORE
Pamplemousses State Secondary School, Mauritius
Pasir Ris Crest Secondary School, Singapore
PASIR RIS SECONDARY SCHOOL, Singapore
Pathlight School, Singapore
PAYA LEBAR METHODIST GIRLS' SCHOOL (Secondary), Singapore
PEI HWA PRESBYTERIAN PRIMARY SCHOOL, SINGAPORE
PEI HWA SECONDARY SCHOOL, SINGAPORE
Peicai Secondary School, Singapore
PEIRCE SECONDARY SCHOOL, Singapore
PING YI SECONDARY SCHOOL, Singapore
Pioneer Junior College, Singapore
PIONEER SECONDARY SCHOOL, Singapore
PLK Camoes Tan Siu Lin Primary School, Hong Kong
PLK HKTA Yuen Yuen Primary School, Hong Kong
Po Leung Kuk Choi Kai Yau School, Hong Kong
Princess Elizabeth Primary School, Singapore
PTIS International School, Thailand
Pui Tak Canossian College, Hong Kong
PUNGGOL PRIMARY SCHOOL, Singapore
Punggol Secondary School, Singapore
QESOSA Tong Kwok Wah Secondary School, Hong Kong
Qiaonan Primary school, Singapore
Queenstown Primary School, Singapore
QUEENSTOWN SECONDARY SCHOOL, Singapore
Radin Mas Primary School, Singapore
Raffles Girls' School (Secondary), Singapore
RAFFLES INSTITUTION, SINGAPORE
Raffles Junior College, Singapore
River Valley High School, Singapore
RIVER VALLEY PRIMARY SCHOOL, SINGAPORE
Riverside Secondary School, Singapore
Rivervale Primary School, Singapore
Rosyth School, Singapore
Sacred Heart Canossian College of Commerce, Hong Kong
San Yu Adventist School, Singapore
SCHOOL OF SCIENCE AND TECHNOLOGY, SINGAPORE
School of the Arts, Singapore
Sembawang Secondary School, Singapore
Seng Kang Secondary School, Singapore
Serangoon Garden Secondary School, Singapore
Serangoon Junior College, Singapore
Serangoon Secondary School, Singapore
SHUQUN PRIMARY SCHOOL, Singapore
Si Ling Primary School, Singapore
Siglap Secondary School, Singapore
Singapore Boys Home
SINGAPORE CHINESE GIRLS' SCHOOL
Singapore Girls Home
Singapore International School, Hong Kong
Singapore Sports School
SJI International Elementary School, Singapore
South Island School, Hong Kong
Spectra Secondary School, Singapore
Springdale Primary School, Singapore
Springfield Secondary School, Singapore
St Andrew's Junior College, Singapore
St Joseph's Institution Junior, Singapore
St. Andrew's Secondary School, Singapore
St. Anthony's Canossian Secondary School, Singapore
St. Francis Methodist School, Singapore
ST. GABRIEL'S SECONDARY SCHOOL, Singapore
ST. HILDA'S SECONDRY SCHOOL, Singapore
ST. JOSEPH'S INSTITUTION, Singapore
St. Margaret's Primary School, Singapore
ST. MARGARET'S SECONDARY SCHOOL, Singapore
ST. PATRICK'S SCHOOL, Singapore
St. Peter's Secondary School, Hong Kong
Stamford Primary School, Singapore
Tak Sun Secondary School, Hong Kong
Tampines Junior College, Singapore
Tampines Secondary School, Singapore
TANGLIN SECONDARY SCHOOL, Singapore
Tanjong Katong Girls' School, Singapore
TANJONG KATONG SECONDARY SCHOOL, SINGAPORE
Teck Whye Secondary School, Singapore
Temasek Junior College, Singapore
Temasek Secondary School, Singapore
The HKTA Ching Chung Secondary School, Hong Kong
The Jockey Club Eduyoung College, Hong Kong
The Methodist Lee Wai Lee College, Hong Kong
Townsville Primary School, Singapore
Tsuen Wan Government Secondary School, Hong Kong
Unity Secondary School, Singapore
Victoria Junior College, Singapore
Victoria School, Singapore
WEST SPRING SECONDARY SCHOOL, Singapore
WESTWOOD SECONDARY SCHOOL, Singapore
Whitley Secondary School, Singapore
Woodgrove Secondary School, Singapore
Woodlands Ring Primary School, Singapore
WOODLANDS RING SECONDARY SCHOOL, SINGAPORE
Woodlands Secondary School, Singapore
Xishan Primary School, Singapore
Yew Tee Primary School, Singapore
Yio Chu Kang Secondary School, Singapore
Yishun Junior College, Singapore
Yishun Secondary School, Singapore
Yu Chun Keung Memorial College No.2, Hong Kong
Yu Neng Primary School, Singapore
Yuan Ching Secondary School, Singapore
Yuen Long Catholic Secondary School, Hong Kong
Yuhua Secondary School, Singapore
YUMIN PRIMARY SCHOOL, Singapore
YUSOF ISHAK SECONDARY SCHOOL SINGAPORE
Yuying Secondary School, Singapore
Zhonghua Secondary School, Singapore